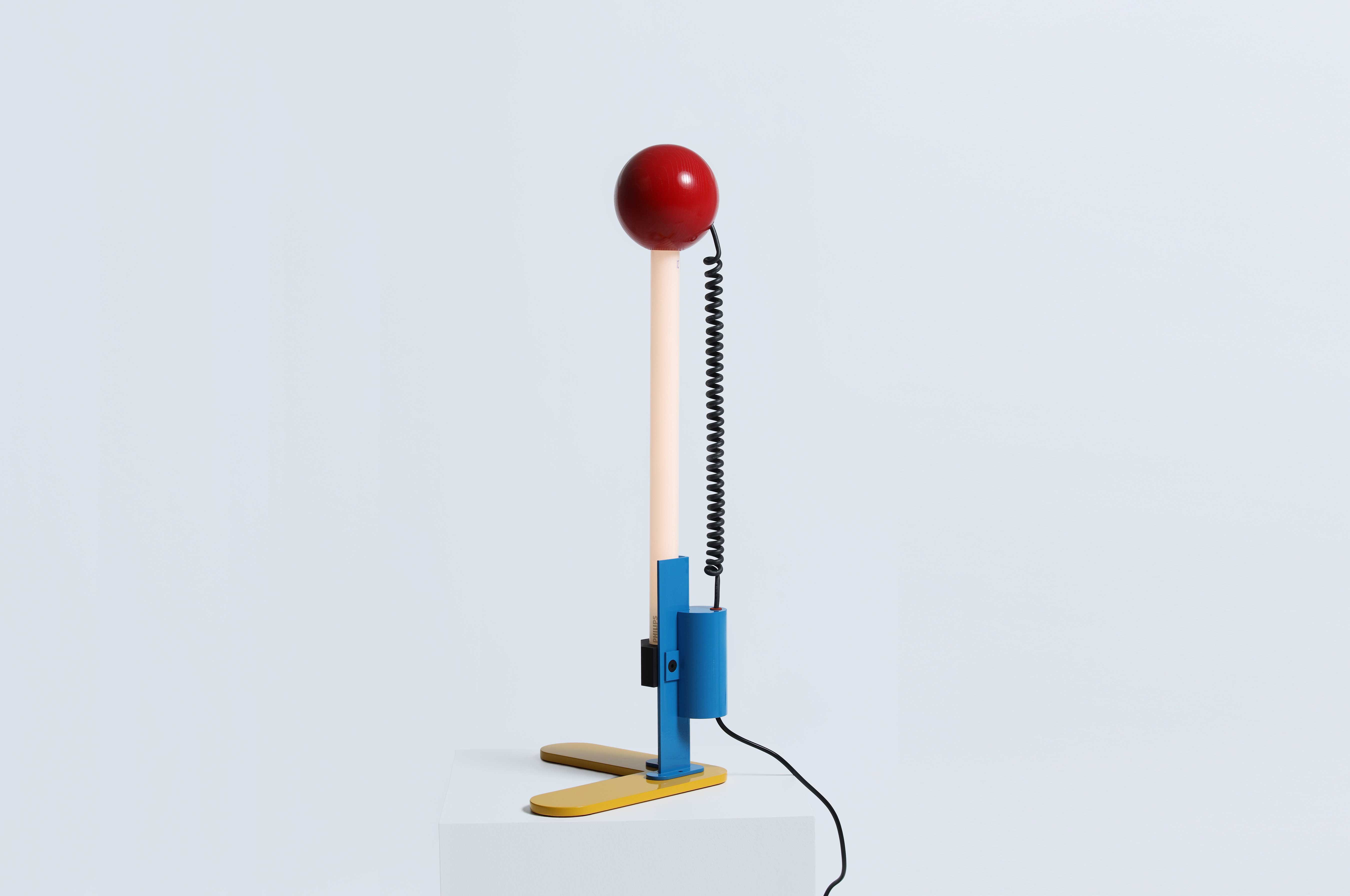 PSL-008 Little Man Lamp

Dimensions

33 in x 13 in x 13 in
Material
Metal, Ash, Nylon
Weight
20 lbs.
Price
$1,500 USD
Lead Time
2 Weeks
Produced in Detroit
Edition of 6
︎
Inquire for Purchase
Little Man is a lamp made of familiar forms, primary colors, and playful materials. A memphis-inspired love-poem to the fluorescent light bulb. This lamp is made with industrial scale manufacturing equipment, but leveraged for a small
Each component is handmade to standard specifications, but no two lamps are identical.